Nulook Blinds has a rich selection of blinds in hundreds of colours, sizes, designs and materials. By manufacturing our Blinds in our facility in Kitchener, we control the quality and design and can deliver outstanding products at competitive pricing.
Horizontal Blinds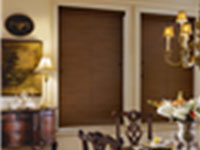 Available in aluminum, finest woods, and faux wood. Choose from a wide range of finishes, textures, and colours. This classic style blind is suitable for traditional or contemporary décor schemes.
Vertical Blinds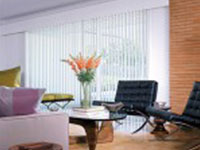 Combine beauty, easy maintenance and excellent light control with a rich variety of textures, colours and patterns. They're perfect for patio doors and bay windows.
Pleated Shades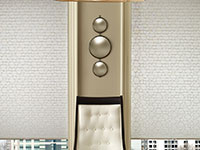 With simplicity of form are always a classic fit with almost any decor. Available in a wide range of fabrics and colours.
Honeycomb Blinds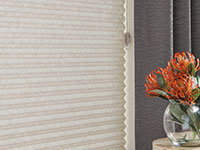 Available in single, double, and triple cells. Choose your energy efficiency, style, and light penetration. These classic style blinds are suitable for traditional or contemporary décor schemes.
Alternating Stripe Blinds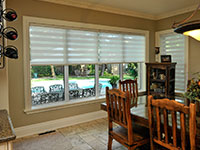 These systems combine sheer and translucent stripes, which cascade around the system allowing for various types of light and privacy control. Best suited for contemporary décor schemes.
Textured Roman Blinds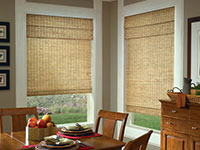 Available in natural materials like grasses, wood, and bamboo. Choose your light penetration, colours, and textures.